Actualmente se encuentra en:
Jet Camuflado "F-5E"de 5 CH - PNP
Descripción del producto
Este F-5E es un modelo entre los mejores el mercado. Se trata de un 1.3m de longitud y está equipado con una turbina de 70mm. La potencia extra y la velocidad se producen porque viene con el sistema brushless 40A. Además del poder y velocidad de este jet, también cuenta con un sistema de aterrizaje automático y dirección en la rueda delantera. Para estas operaciones, el kit viene con ocho servos. Se trata de un modelo con una alta movilidad capaz de realizar acrobacias aéreas como rotaciones, inversiones, giros, etc. El modelo viene pre-pintado en color gris.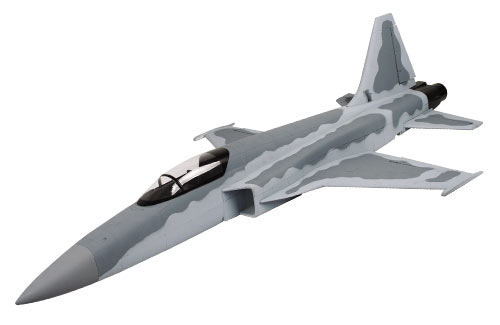 Se incluye un control de velocidad, turbina eléctrica y 8 servos eléctricos, todos pre-instalado, que permiten un control total en 3D del alerón, elevador, timón, acelerador y tren de aterrizaje retráctil. El sistema de turbinas de 70mm con los motores brushless brinda a este modelo un enorme poder que lo impulsa a grandes velocidades. La enorme potencia de este modelo le brinda fuertes características acrobáticas y trucos como el vuelo invertido, así como un gran número de giros.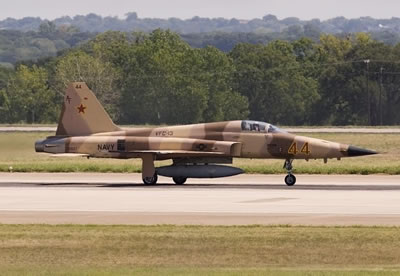 La atención al detalle que Starmax, uno de los principales fabricantes del jets de control remoto, ha puesto en este modelo le brinda un aspecto agradable bastante realista. El avión puede despegar desde tierra o puede ser lanzado manualmente. Si no estás listo para volar a altas velocidades, no te preocupes, este avión también puede volar a bajas velocidades, que resulta muy práctico mientras te acostumbras al uso del modelo. El avión está hecho de espuma EPO resistente a los golpes que crean un fuselaje reforzado y alas más fuertes. Y para el caso de que necesite piezas de repuesto, estas están disponibles en nuestro sitio de internet. ¡Este avión es muy divertido y seguramente disfrutarás mucho volarlo!

Se trata de un jet PNP, que significa Plug and Play, y describe un modelo que está entre 'casi listo para volar' (ARF) y 'listo para volar' (RTF). Un modelo PNP tiene el motor, ESC, servos, y un poco de engranaje de radio instalado, pero le falta el transmisor, receptor, baterías y cargadores que están disponibles en nuestro sitio.
Características
Turbina de 70mm (EDF)
Tren de aterrizaje retráctil
Puede realizar sorprendentes acrobacias
Sistema Brushless
Plug and Play (véase más arriba)
Fuselaje fuerte y ligero
Apariencia y emulación perfectas
Puede despegar de tierra o manualmente
Excelente al volar
Hecho por Starmax, empresa líder en calidad
Capaz de volar a baja velocidad
Especificaciones
Requiere Utilizar
• 8 pilas AA
• Radio receptor de 5 canales
• Emisora radio de 5 canales
• Batería - Se recomienda la batería de Li-Po 14,8 V, 2200 mAh
• Cargador LiPo

Todos los disponibles como una opción al principio de página.
Repuestos, Actualizaciones y Accesorios
También recomendamos
También pueden interesarle los siguientes productos
| | | | | |
| --- | --- | --- | --- | --- |
| | | | | |
Etiquetas del producto