Actualmente se encuentra en:
Camión del desierto RC eléctrico 'Lightning'
Descripción del producto
The Lightning is a short course RC truck from HSP. This truck has a powerful 540 motor and 7.4V 1800 mAh battery. The high grade bucket style chassis and upper deck help to reduce weight and lower the centre of gravity resulting in faster cornering and protection for the electronics from dust and dirt, while the 4WD system with front and rear differentials evenly distributes the power to the wheels making this truck a real racing machine.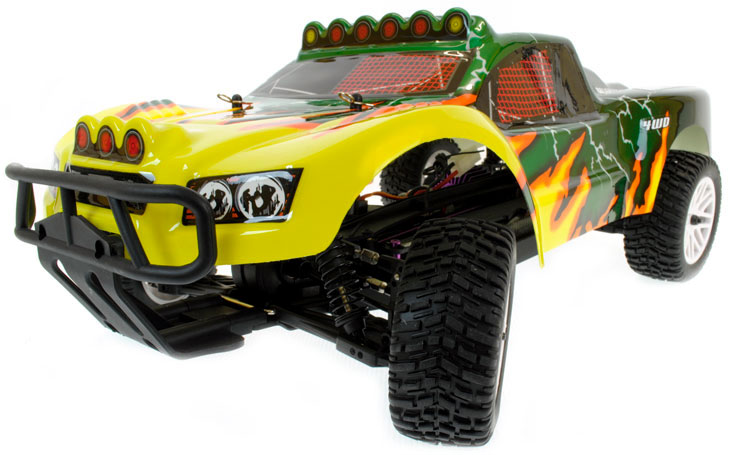 The Lightning RC truck is a great all rounder. The radio controlled truck comes fully built with everything you need to get going apart from eight normal AA batteries for the radio handset. Features include a strong aluminium centre drive shaft and oil filled aluminium capped shocks that give excellent suspension.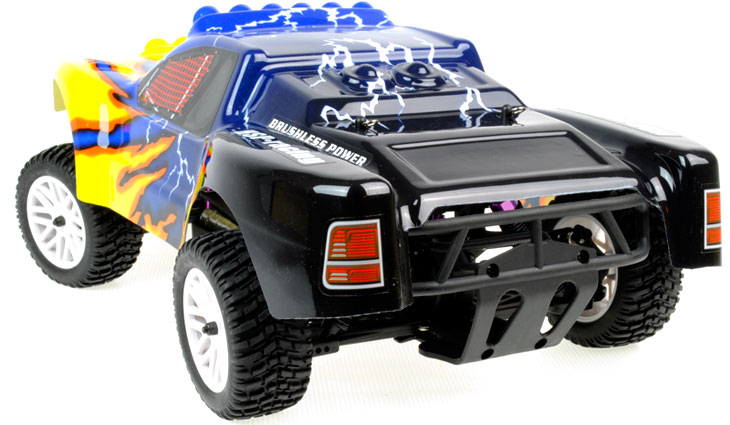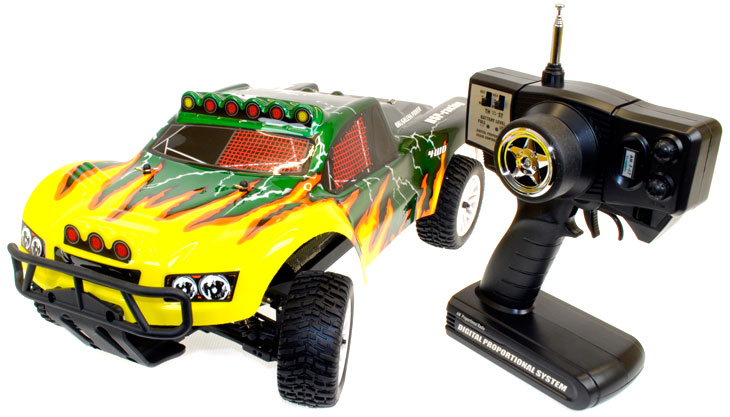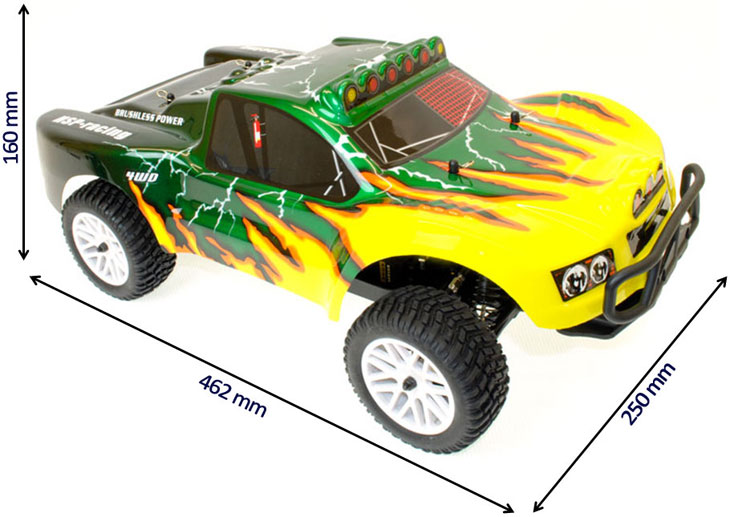 The model comes in Yellow flame/Green or Yellow flame/Blue combination.
Características
Aluminum centre drive shaft
Powerful RC540 motor with anodized aluminum heat sink
High precision ESC (electronic speed control)
High performance front/rear differentials
Functional front/rear suspension
Extra large radio tray
Oil filled aluminum capped shocks
Anti-skid off road knobby tires and white radiated wheel rims
Especificaciones
Requiere Utilizar
8xAA batteries to use in the radio transmitter
Repuestos, Actualizaciones y Accesorios
También recomendamos
Etiquetas del producto