Actualmente se encuentra en:
Spitfire 5Ch 2.4GHz RTF Aviones RC Con Retractile
Descripción del producto
La serie Warbird se ha ampliado para incluir una réplica a escala de The Ultimate Fighter británico, el Spitfire, que se ve impresionante al igual que el avión real. Después de meses de pruebas de vuelo y trabajo de diseño, Dyman ha producido una aeronave que es muy estable y capaz de mantener el vuelo, incluso a velocidades muy lentas, que permite a los principiantes a dominar la mecánica de vuelo con facilidad ..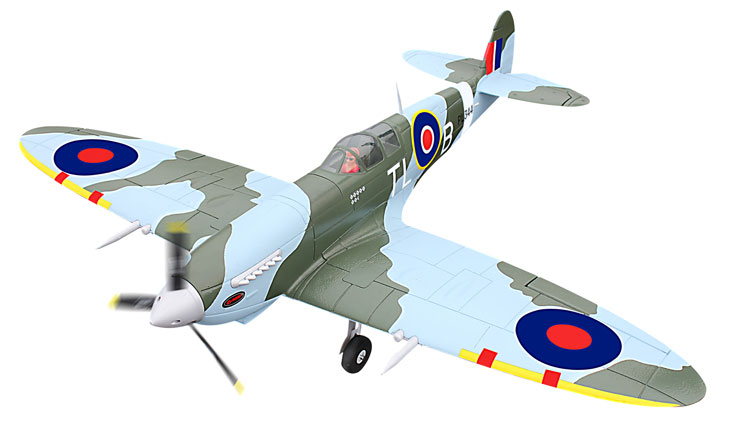 El nuevo Spitfire 1200 mm teledirigidos Warbird por Dynam viene con todo incluido y la 11.1V 2200mAh Li-Po batería proporciona unos impresionantes 18 minutos de vuelo entre cada carga.
La alta potencia del motor sin escobillas 1100KV y 3 de la hélice de la hoja ofrece más que motivo suficiente el poder para dar estabilidad impresionante en todas las condiciones meteorológicas!
el nuevo grupo de trabajo electrónico retrae sinfín añaden realismo a la escala y la funcionalidad que hace que este avión rc se destacan del resto. Retracción de las ruedas después del despegue, tiene un aspecto fantástico y impresiona a cualquier espectadores. Funcionalidad plug and play y la durabilidad real de añadir una nueva dimensión a este modelo rico en características.
El modelo es de alta durabilidad EPO-espuma para una mayor durabilidad .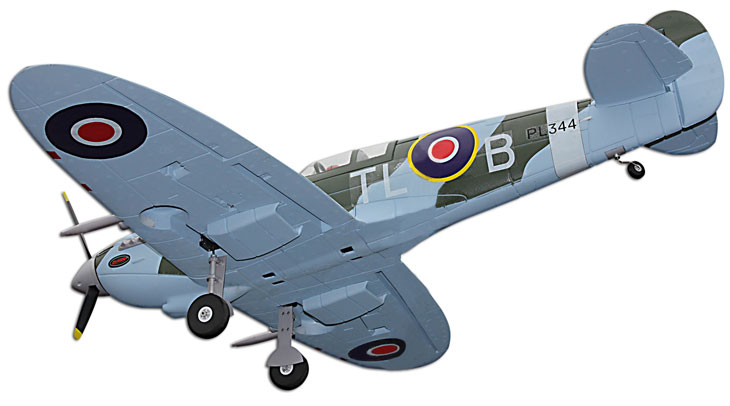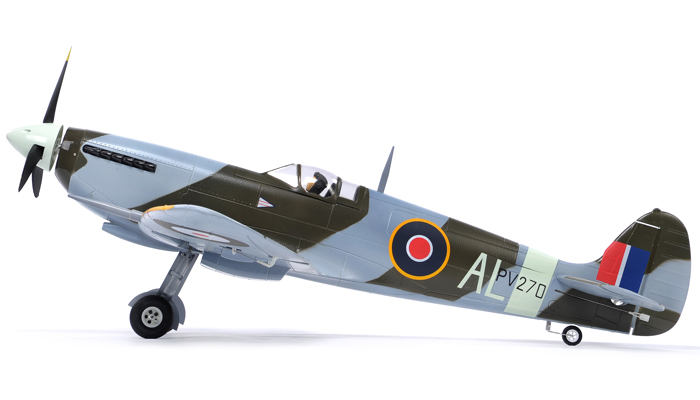 Manejo en tierra del avión Spitfire 1200 mm teledirigidos es grande debido a la rueda de cola de la dirección y las ruedas principales grandes que hacer frente tanto a la hierba y pistas de asfalto. Los despegues se realizan fácilmente con un montón de autoridad del timón está disponible, los aterrizajes son también muy fácil, ya que este avión puede ser retrasado sin mostrar ninguna tendencia maliciosa.

El Spitfire RC Warbird es fácil de montar, sólo se tarda unos 45 minutos. El avión incluye retrae electrónicos y 2,4 GHz 5 canales de radio.
Hemos seleccionado una combinación de colores impresionantes que muestran que este avión fuera al máximo.
Características
Especificaciones
Envergadura: 47 pulgadas (1200 mm)
Longitud total: 40 pulgadas (1010 mm)
Peso del vuelo: 42,32 oz (1200 g) w / batería
Tamaño del motor: motores sin escobillas Outrunner 850kv (instalado)
Radio: 2.4ghz 5 canal incluido
Servos: 4 x 9g Servos instalado
Control de velocidad: Dynam 30A Brushless Pro con interruptor-Mode BEC (instalado)
Batería: 11.1V 25C 2200 3c
Tiempos de vuelo: Medio (10-18 minutos)
Tiempo de montaje: 45 minutos
Requiere Utilizar
Repuestos, Actualizaciones y Accesorios
Etiquetas del producto